I asked my Facebook friends what one calls a person who doesn't like to leave their house and got beautifully varied responses. They included: homebody, hermit, recluse, couch potato, introvert, shut-in, pro-pet reclusionite, homeskillet, stay-at-home mom, home slice, agoraphobic, guard of the house, indoorsman, territorial couch potato, solitaire. Whatever we're called, we can be found happily ensconced in our home. I've found some cool gifts (and poured over reviews, so you know it's legit) that's going to make venturing out even harder. You're welcome.
 Gifts For The Indoorsy AF
This. This magic box is a streamer, game console, media server, and smart home hub. It's a home theater experience with "4K HDR quality and immersive sound with Dolby Atmos and dts-x Surround sound pass-through, and the  most 4K entertainment" (idk what that means, but customers talked about the great picture and sound in the reviews). It can run practically any app, it plays well with Google or Amazon, and it will sync to smart home devices.
The NVIDIA Shield TV received 4.5/5 stars on Amazon. Consumers reported that this device is a better working, fancier Firestick and well worth the extra money. Everyone loved all the apps that could be used and how fast everything streamed.
I know it says for kids and the product description includes a lot of copy about kids having fun, but don't you listen. Look at the Toy Grabber Claw Machine with your heart.
Fill this Fun Machine up with small toys, gum, and candy and use the included token coins to scoop them up again and again. In the comfort and privacy of your own home.
Not that I even need to include the reviews, but people loved this. The claw machine rated 4/5 stars from consumers. One reviewer contributed that you could disconnect the yellow wires from the speaker to disconnect the song function (there's lights too!!!!). But that'll inhibit the carnival vibe.
MICROWAVABLE. SLIPPERS. Do I need to say anything else??
Host this year's holiday party at your house (so you don't have to go out) with this classy bar cart. Or wheel an inordinate amount of alcohol with you from room to room, alone in your house. You do you.
The Tribecca cart scored a whopping 4.8/5 stars among customer reviews. The sturdiness, ease of assemblage, and rolling ability of the cart were glowingly noted.
Have you ever dropped your book or phone whilst soaking in the tub? WELL NO MORE. This will safely hold your book, and if you're daring your phone! The tray is compatible with most tablets as well. It even has a wine glass holder and a place to put your candle. And, according to the picture, lotion?  I'm going to get this as I need to be hanging out in my bath tub more. This bathtub tray is expandable, so it'll even fit my big 'ol claw foot tub.
The Your Majesty Premium Bathtub Tray received a near perfect 4.9/5 stars on Amazon. Users loved the durability of the tray (it's made out of bamboo so it can withstand anything but pandas, including mold and mildew).
Your shirt says it so you don't have to.
Do you fantasize about a roaring indoor fire but have no fireplace? Fret not, as there are tabletop fireplaces. At twenty inches long, the tabletop fireplace is substantial without being intrusive. You don't have to mess with kindling; just pour some bio ethanol fuel and enjoy 1-2 hours of steady flame.
This product received a 4.5/5 stars among reviewers. Folks loved the coziness of the tabletop fireplace and noted the clean burn. A handful instructed future customers to stock up on the bio ethanol fuel.
Disheartening fact alert: breakfast sandwiches are worth leaving the house for. 
Thankfully Hamilton Beach brings the breakfast sandwich to you in the most efficient way possible. You can control what goes in your breakfast sandwich and it's ready in five minutes. A book of recipes is included.
The Dual Breakfast Sandwich Maker rated a 4.5/5 stars on Amazon. Users loved the convenience and how the appliance pays for itself (especially if one is a regular fast food breakfast sandwich consumer). Many people praised how easily the sandwich maker is cleaned. Several reviewers stated that they used theirs to make all kinds of food, even pizza!
This is a super plush, comfy robe. It has a hood. It should sell itself, but don't tell the overeager intern who wrote this products' description that. Take this exultation over the robe's pockets: "TWO LARGE POCKETS – There is nothing worse than lounging around the house and having to carry your things in your hands everywhere you go. Once you put on this warm bathrobe for women you'll enjoy the convenience of the two large pockets, able to HOLD YOUR CELL PHONE, remote, snacks, or other necessities. These pockets are also great for keeping your hands warm."
I mean…they're not wrong.
This robe earned an unsurprising 4.6/5 stars on Amazon. Great quality, holds up to years of washing with no pulling, fading, etc. IT HAS A HOOD.

Apparently, Thomas Kinkade is the "Painter of Light." I dunno, man, but the pictures in this coloring book are very, very pretty. They're rather detailed too, so, "my hobbies take a lot of my time," becomes a valid excuse.
This coloring book clocked in at a rating of 4.6/5 stars.
Balance your new coloring book (and everything else needed for couch surfing) on a new laptop desk! This sturdy bamboo tray features a cut out ventilation feature so lap tops don't overheat. It's got plenty of surface area and there's a nifty little drawer, the perfect size for holding secrets.
This laptop tray received a 4.5/5 stars on Amazon. Reviewers seemed to most appreciate that this product comes fully assembled and folds quickly for efficient storage.
May I present the world's softest blanket. I ordered this a few years ago and adore it. This blanket has withstood tug-of-war and lots of spit up.
The masses stand behind my endorsement, bestowing a 4.6/5 star rating. No one can believe what a well-made blanket this is for the price.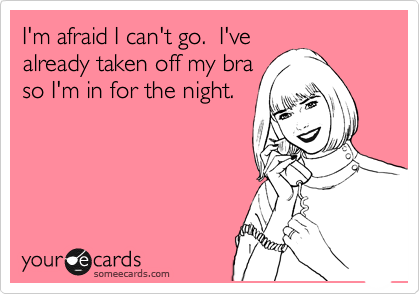 I'm going to go order all of these things. See you never.
What are your favorite homebody activities? Let me know in the comments below! Share this article to inspire staycations everywhere.
Read this book while you're lounging around 
?