"There are two types of models," Jessica Thalls said matter-of-factly. "Those that are going to work, prepare, draw crowds, and bring passion. The second type just wants to stand there and look pretty." Guess which type Thalls is. (Uh, it's the first one.) Jessica Thalls is a model, actress, host, marketing manager, performing arts director, acting coach, talent agent, and owner of Represent Model Management, LLC.
Jessica obviously has a pretty face. But she also possesses a sharp wit and warm heart. Thalls wants everyone around her to feel seen, heard, and valued. She is whip smart, with a mind for business. Which has been handy for taking the leap of opening her own talent agency. Coupled with her inclusive mindset, she is ready to connect people (especially Hoosiers) to better paying entertainment jobs. Jessica Thalls is a gem in an industry that can be hard and somewhat draining.
With Them Indiana Boys on an Indiana Night
Jessica was born, raised, and educated in the heart of the Midwest. And she's not one to deride that. Indiana and her fellow Hoosiers hold a special place in her heart.
Richmond, Indiana, Specifically
Thalls hails from Richmond, Indiana. Her early dance training started at Dixon Dance Studio. She attended the Logos Lab School during her middle school years (can you believe some classmates called her "The Ugly Duckling??"). She's sure "The Gifted and Talented teachers had an extreme hand in encouraging creativity." Jessica credits Richmond High School with her first exposure to diversity. "Not just ethnicity, but other important factors like class," she enthused. Thalls performed with the Richmond High School Devilettes, further honing her dance skills.
Her first acting experience took place at Richmond Civic Theatre. The Hobbit was her first play, 12 Dancing Princesses was her first solo singing and dancing role, and The Lion, The Witch, and The Wardrobe was her first lead/principal role. She was exposed to intense work on the sets, engaged with lighting and audio, surrounded by actors and directors. Jessica fell in love with plays and musicals. So much so, that she went on to major in Theatrical Studies at Ball State.
But, modeling jobs began pouring in. Jessica dropped out of college to pursue offered employment. (Later, she graduated with a Business degree from Indiana Wesleyan University.)
Movin' On Up
Jessica Thalls booked big names, quickly. She was the lead model for Ann Taylor at Cosmo on Campus. Jessica represented Toyota, Champagne Creative Group, and Empire Seven Motocross Apparel. She worked her way up to lead spokesmodel and booth manager for American Laser Skincare.
She began appearing on film and in magazines. Jessica graced the pages of Dark Parlour Magazine and Freque Magazine. She was published in Health and Image Magazine as an Indianapolis VIP, posing alongside Indianapolis Colts cheerleaders and Miss Indiana. Thalls acted in commercials for WalMart, Indiana Farm Bureau, Live Nation Concert, and more.
These experiences led to all kinds of modeling jobs. She's worked as an atmosphere model, serving celebrities and athletes at exclusive restaurants and parties (including Mario Andretti's Indy 500 themed bash in Las Vegas). Thalls continued to work with big names, including Mercedez-Benz, Cargo Glide, and Monster Energy Drink.
The Importance of Discipline
"You have to be a worker bee," Jessica disclosed. She maintained that too many entertainers concentrate their discipline in the wrong areas. "[They'll] focus on diet, or having the right clothes. They spend all this money before they've even booked a job. There's no reason to spend so much money to change who you are."
Jessica centered her discipline on education. She learned the interpersonal skills needed to connect with clients and large crowds. Thalls poured through information about the companies she represented. Jessica memorized every aspect of the modeling business. She never wanted to be a passive participant of employment. She wanted to create and produce.
The Jessica Thalls Connection
Remember those two types of models? Employers immediately recognized what type Jessica is. She didn't show up to stand around. Companies began to ask, "Hey, do you know any models that are…like you?" Soon, Thalls was referring others. She had an innate gift of knowing what models would work best with which clients.
Word of this knowledge got around. And Performing Arts Academy came scouting. Jessica began teaching students and putting them in front of agencies. She flew around the country, helping models make demo reels; teaching resource gathering and entertainment professionalism.
"Why Not Become a Licensed Talent Agent Myself?"
For years, Jessica took the easy way out. "I was sticking to what I knew, booking jobs and referring my friends." But, deep down, she knew that if she could perform successfully for another agency, she could perform successfully for herself.
After all, she'd been managing projects and directing commercials for years. "I've moved across the country, twice," she mused. "All that fear has dissipated."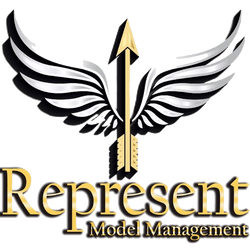 Represent Model Management, LLC
Thalls recognized that she'd been "subliminally preparing for this for a long time." Now it was time to put in the work. A lot of work. She had to build contracts, become an LLC, scout for creative/office space, and make sure her company was protected from lawsuits.
The model business is changing. "The same way Uber adapted the taxi industry, the same way Air BnB adapted the hotel industry? That's the same way creative agencies are adapting the entertainment industry." In the 21st century, there are fewer industry gatekeepers. Models and entertainers can make their own demo reels and cultivate their own contacts. While less gate keeping levels the playing field, it's also harder to stand out. Jessica knows how to navigate this changing landscape.
"Gotta Work Your Weakness"
Represent Model Management is currently accepting talent submissions. Jessica's mantra? "No one is as skilled at packaging what we are as individuals, as we are." There is no company, slogan, or product that can do what her talent can do, just by being themselves.
"What you're scared to show and expose may be the thing that brings your break, because that's the thing that's relatable." Jessica doesn't want to change her talent. She wants to empower her talent; filling them with the knowledge and confidence to stand out in a sea of submissions.
You don't need to be in Nevada to apply for Represent Model Management, either. Anyone can apply at jessicathalls.com and directly upload their head shots. Don't have a head shot? That's okay, upload what you have. Thalls can help fill in any gaps.
More Than a Pretty Face (And Killer Business Sense)
Jessica isn't all Blue Steel and business degrees. She somehow finds time for hobbies, including "daydreaming, fishing, creating vision boards, and watching '90's movies." Jessica adores horses, boating, and Jesus.
She's a happy wife and mother. Her son was recently diagnosed with autism. At first, this was difficult to talk about. Now Jessica realizes that "autism is the best thing that has happened to him. It's who he is, the way he can convey his interests and empathy."
Jessica is passionate about diversity: neural, economic, racial, gender, and more. Sometimes that can bring push back. And she's OK with that.
Currently, Jessica is in talks with three reality shows. As I was wrapping this piece up, Jessica Thalls scored a huge contract. Revolve, a $400 million fashion e-commerce powerhouse, snatched our girl up. The sky is truly the limit for this Richmond, Indiana native. And she can't wait to bring others with her.
If you're interested in working with Represent Model Management, LLC, submit your photos to Jessicathalls.com.