Our 30s is typically the decade when we start getting it together. Things are becoming steady, relationships less dramatic, and our career paths started. But life becomes more taxing, as well. Many of us have young children and demanding careers, eroding sleep and increasing stress.
30+ skin is losing collagen and luster by the year (thanks natural aging process!) and this added stress doesn't help matters. In other words, our skin is changing.
And using the same makeup application techniques as in our 20s only highlights aging skin concerns. Read on to discover the best tips and tricks for applying and wearing makeup in our 30s.
(In this article, I'll be focusing on the face. Here's where I wrote about eye-makeup application.
Before applying makeup, prep your skin
Make-up looks best on clean, smooth, and prepped skin. Of course, we all have bad skin days, and those days are made for foundation.
But, in general, we can't slap foundation on any old way. Texture issues, clogged pores, and increasing fine lines can alter product performance.
So what's a makeup junkie to do?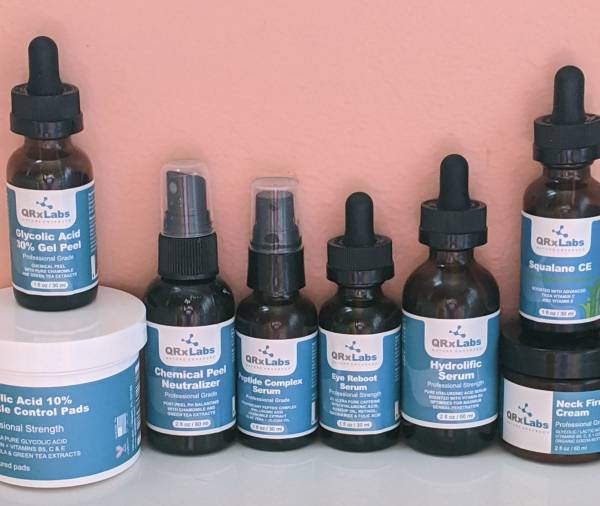 Exfoliate your face to keep it healthy
Exfoliating is the process of removing dead skin cells. Removing dead cells makes skin appear more uniform and fine lines less obvious.
Exfoliation can be done with a chemical peel, granular scrub, or exfoliation tools/treatments.
Regular exfoliation:
Unclogs pores
Stimulates collagen synthesis
Prevents acne
Evens skin tone
Helps other skincare products penetrate more deeply
Increases cell turnover
Boosts circulation and lymphatic drainage
Gently remove makeup at the end of the day
Our skin becomes more delicate as we age, and must be treated gently.
Despite their convenience, makeup remover wipes aren't made for over-30 skin. They're too rough and don't clean as thoroughly as make-up removing cleanser.
Sleeping with a lick of make-up on is terrible for our skin. The longer gunk (dead skin cells, sweat, pollutants, and makeup) is on skin, the bigger the pore.
The bigger the pore, the more foundation we need to cover it. The more foundation we use, the more we need a thoroughly cleansed face.
See how the cycle perpetuates? Cleanse thoroughly, but with care.
Moisturize
Makeup performs best on smooth skin. We've attacked texture issues with exfoliation, but for a smooth canvas, regular moisturization is necessary.
Serum can provide an extra boost for skin. Follow morning and evening cleansing with toner, serum, and moisturizer (and sunscreen in the mornings).
What makeup should I use in my 30s?
Where over-30 skin is concerned, think lighter and creamier. Products, that is.
With increasing fine lines and texture issues, pancake foundation days are over. Heavy foundation will crease over fine lines throughout the day.
This decade is the time to begin experimenting with CC Cream rather than full-coverage foundation; light-reflecting rather than opaque concealer.
Swap out (not all at once, this can be done steadily) powder bronzers, blush, and highlighter for cream ones.
Makeup tips for your 30s
Some slight tweaks in makeup application and products will compliment over-30 skin.
Use primer to fill-in fine lines and pores
Shave or wax face regularly (hormone issues may bring facial hair, which makeup will only highlight)
No more slathering concealer all over the under eye, spot conceal to avoid cakiness
Use powder sparingly (or skip altogether and use blotting papers to control oil)
Apply concealer to nasolabial folds (uh, the two lines that run from the outer corner of the nose to the outer corners of your top lip)
Blend, blend, blend (harsh lines make older faces look more angular)
Our skin is just starting to lose firmness, provide structural support by contouring
Try peach blushes
Don't highlight crow's feet (the fine lines in corners of eyes); keep highlighter on tops of cheeks and temples only
Makeup Recommendations for your 30s
These products work best for my aging skin.
(Disclaimer: these are my opinions. But they are very educated ones.)
My skin is combination; if your skin is extremely dry or oily, take these recommendations with a grain of salt.
Best Primer
Best Foundation
Best Concealer
Best Cream Contour
Best Cream Highlighter
Best Cream Bronzer
Best Powder
Hey, just because we're tired and stressed doesn't mean we have to look like it. We can use new makeup products and application techniques to make skin look dewier and even, no matter how far we are out of our 20's.
These tips and tricks will suit the changes of over-30 skin so makeup looks best.
Happy glow-up!
Love,