Phil Quinn calls himself a mouthpiece. He champions locals, businesses, organizations, and events through his far-reaching social media presence and as a (former) popular host on 101.7 The Point's morning show.
Phil's radio show was a highlight of my morning. I was shocked when Phil posted a video Friday, December 6th, simply titled "Thank You." In the video, Phil said that he would not be returning to the air Monday. He was told that there was no room for him in the 2020 budget.
Phil was asked to sign a contract stating he would not speak (negatively) of this situation. Phil did not. First of all, the definition of negative is subjective. "Who decides that?" he noted. Second of all, have you met Phil? Transparency is kinda his thing. Phil is unapologetically himself, sharing his unapologetic experiences.
Thank goodness there's plenty of room in the Ish Mom budget. Join us for a no-holds-barred conversation about why Phil cares about Richmond and Wayne County's future, why he lost his show, and where he plans to go from here.
Local Man Makes Good
For twenty years, Phil has advocated for and volunteered in Wayne County. He is a member of the boards of the Historic Richmond Depot District Association and Whitewater Valley Pro Bono. Previously, Phil served on the boards of CEC, Kiwanis Safety Village, and HYPE-Richmond.
Phil was elected to two terms as a Republican at-large member of Richmond's Common Council (2008-2015). Phil describes his time on the council as overwhelmingly positive. "No one was looking to line their own pockets," he stated. Phil found ways to generate city revenue and stop antiquated practices (like printing out paychecks in favor of electronic pay stubs) during his terms.
Typically, I gather stories on my subjects before doing a profile. Phil Quinn was described as "a class act," "strong-headed," and "Mr. Wayne County;" possessing a "smile that lights up the room." There are countless stories featuring Phil helping people move, giving career and life advice, helping businesses, coaching youth football, volunteering at non-profits, and raising money and awareness for charitable causes.



Local Man Loses Show
WTF Happened?
After Phil finished his Friday show he found he was unable to upload the show as a podcast. And that's when the station manager called Phil into the conference room. Phil was sat down and told there was no room for him in the 2020 budget.
He asked to see his personnel file. It was scant, containing only routine HR paperwork and a non-compete agreement. There were no complaints or warnings concerning job performance.
Phil Quinn was completely blindsided. Don't let his loud laugh and louder opinions fool you. Phil enjoys and appreciates structure. If he had known losing his radio show was a possibility, he never would have left his job at Ivy Tech in November.
Internal Agitator
Phil's outspoken, on-air views didn't hurt the bottom line. Individuals that disagreed with him still renewed (or even upped) their accounts with The Point.
No, Phil thinks he may have ruffled feathers in the boardroom. Phil was one of the higher paid personalities at a station where he commonly urged fellow employees to ask for more. More money, more benefits, and more compensation. He complained of spotty internet connection in the studio. He pushed for things like cell phone usage reimbursement. Phil was always eager to coach the new guy to ask for more in studio salary negotiations. But he was also eager to buy studio sound equipment with his own money.
I know I pushed limits. But I also got people talking. Certainly, I was a different type of employee and a different handful to deal with.
Phil (and seemingly the entire community) is most upset about the abruptness of it all. He wishes he had some warning and an opportunity to say goodbye to listeners. But Phil wasn't given a chance. He was given a severance package of two weeks' pay and 72-hours notice that he didn't have a job the next Monday.



What's Next?
For Phil
Phil doesn't quite know and he hates that. He's been transparent as always about his intentions to join his fiancée in Texas once his son graduates high school in 2021. Phil has no desire to leave now. He thought his employment was lined up until 2021.
"Who wants to hire someone for 18 months?" He observed. "I've never been fired before, and the support I've gotten is wonderful. [I've gotten] advice. And people have opened accounts."
OnVine Media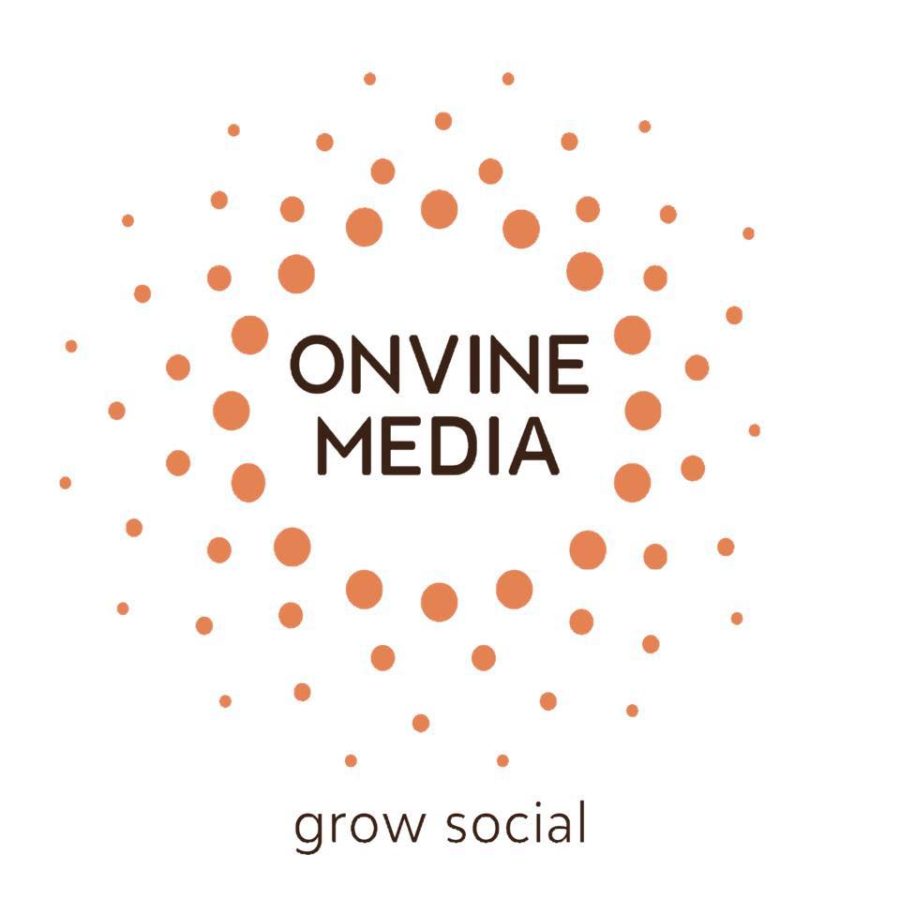 The accounts are with OnVine Media, Phil's advertising and marketing company. OnVine's tagline is "We help you #growsocial," and the reviews are glowing. Clients tout Phil's creative thinking and knowledgeable advice. They appreciate his deftness in training their staff and the personalized service he provides.



For Richmond
Phil is a man of many opinions and the future of Richmond is no exception. He waxed-poetic on the need to identify tourism as economic development. Like his marketing clients, Phil wants to help Richmond and Wayne County, Indiana find its niche. He thinks local tourism marketing needs more funding and that a food and beverage tax can provide that.
Phil counts apathy and "chronic naysayers" as Richmond's largest problems. "I plan to keep on fighting CAVE mentality [through OnVine]," he said seriously, "it stands for Citizens Against Virtually Everything. It's bad here." Phil combats CAVE by spotlighting the awesomeness of Wayne County through content like "Must Attend Events."



As an interviewer, it was my job to put Phil at ease. But that's not what happened. Phil put me at ease me with his jokes. Afterward, I asked him for interview advice. I'm a bit new, but I don't think that's how these things are supposed to go.
Phil is a warm presence, possessing the rare combination of speaking as forcefully as he does thoughtfully. I can't imagine why The Point would suddenly dismiss such talent. But I am certain Phil's prospects are rosy.
Do you have any Phil Quinn stories? Spill 'em in the comments. Share this article to show Phil some love.
Follow Phil on Twitter and Instagram. Be sure to like OnVine Media on Facebook, too!
Happy rallying round!
Love,